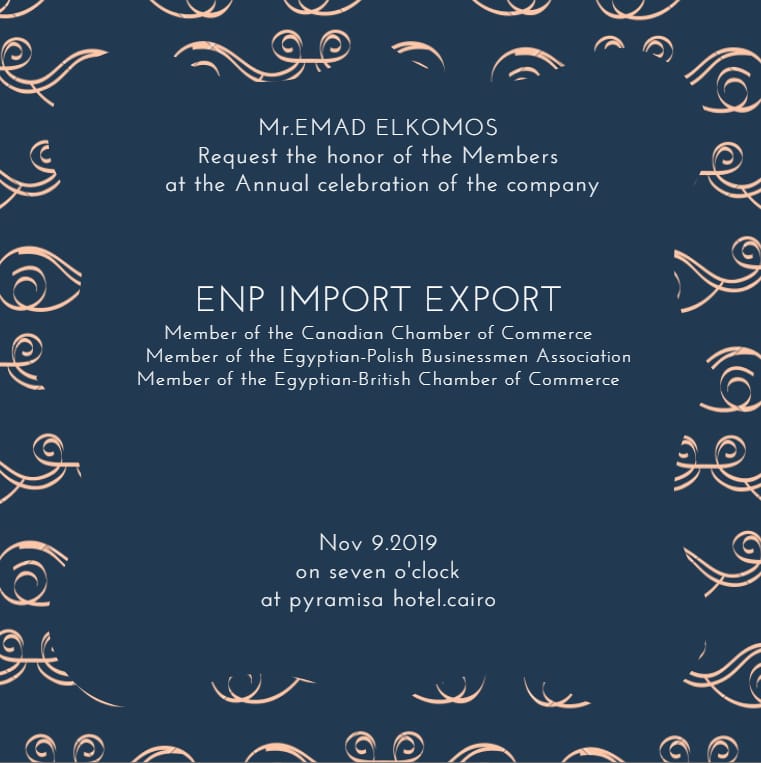 ENP Import & Export Annual Celebration
The Canadian Chamber of Commerce in Egypt, has the pleasure to announce for the Annual Celebration held by ENP for Import & Export company owned by Mr.Emad Elkomos one of the Canadian Chamber members.
The event will take place on November 9, 2019 At Pyramisa Hotel Cairo.
The Company is welcoming all the Canadin Chamber of Commerce's member to attend ENP'S 7th Anniversary Celebration. This event will be a grat opportunity to know more about the company achievements and also to expnd your business opportunity.
Looking forward to your attendance.