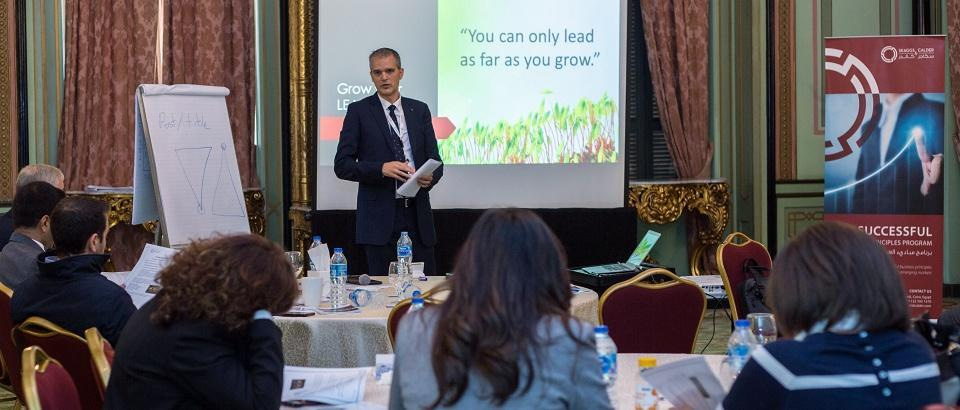 Successful Business Principles Course
Why attend?
The Successful Business Principles Course is designed to help you......
......GROW
Learn how to increase your tangible competitive advantage through innovation and strategic positioning.
How to communicate that competitive advantage to your target markets; and how to translate that into a greater customer base and growth.
How to procure and manage the financial resources required to fuel growth.
How you can develop an organization and infrastructure to take your business to the next level.
......INCREASE PROFITABILITY
Growth must be accompanied by profitability. In this course you will learn how to translate the unique value you offer into value-based pricing for greater profitability.
... MANAGE BETTER
Great leadership starts with a clear and compelling purpose and the ability to focus resources on the attainment of that purpose.
How to focus your financial resources and your people on the attainment of that purpose - from your products, services and target markets to value propositions and the impact of your business.
So, what do you receive......?
5 consecutive days of interactive learning from experienced American business practitioners
One-on-one consulting with the American practitioners to begin to apply the learning to your business today.
3-5 coaching sessions following the course, with a business coach from Infinite Ping, to share experiences, challenges and solutions in implementing the learning to your business.
In total you will receive almost 40 hours of instruction, mentoring & training per course, over 150 hours for the full program.
The difference.......The Course not only teaches you proven, practical business principles and techniques but helps you apply them to your business and its affordable.
Dates: September 15th-19th
Daily Schedule:
08:30 am: Pre-seminar Networking
09:00am: Seminar Presentation
11:00am: Networking Break
11:15am: Seminar Presentation
1:00pm: Conclusion
Cost per course: 4000EGP
Apply today as space is limited and don't miss this opportunity.