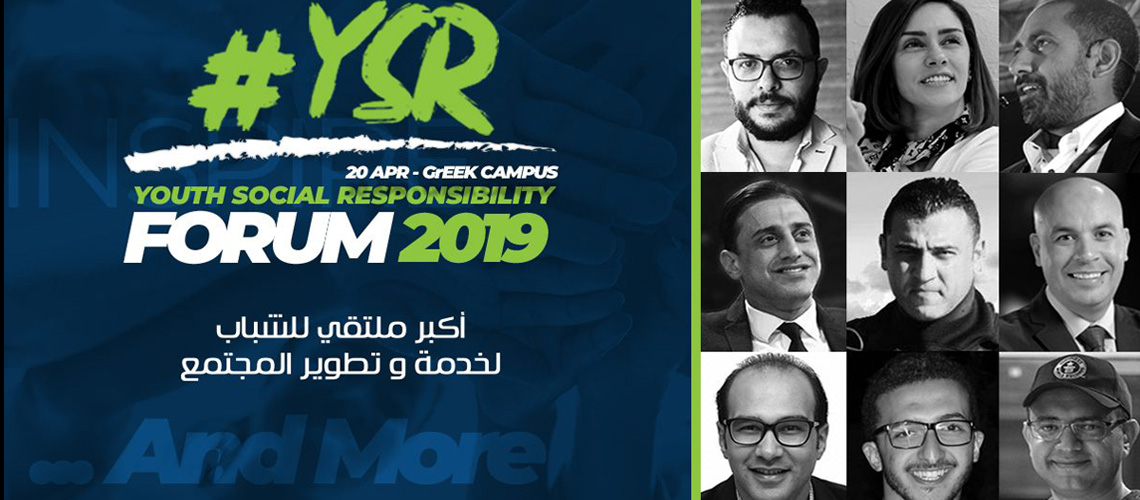 Youth Social Responsibility Forum 2019
The Canadian Chamber of Commerce in Egypt, has the pleasure to announce for an upcoming event, that will take place on April 20, 2019 At Greek Campus.

YSR are:
YSR Forum 2019 (Youth Social Responsibility) founded by the Marketers League is an all-day event that has an expected number of attendees around 1500, Our audience will range from Youth who wants to get involved in real projects serving their community, Real Influencers who will guide and lead these passionate youth throughout these projects, and Corporates concerning CSR activities.

Why attend the YSR Forum?
Not only you will have the chance to meet your favorite influencers but also you will have the chance to work with them on real projects regarding social responsibility.
Hurry Up, and get your ticket as an Early Bird applicant
And get the ticket price for only 200 pounds.
We believe that you are ready to free the negativity from our community.

For more information, Check our Website and Facebook page and don't hesitate to contact us for any required information, We would be more than happy to help.