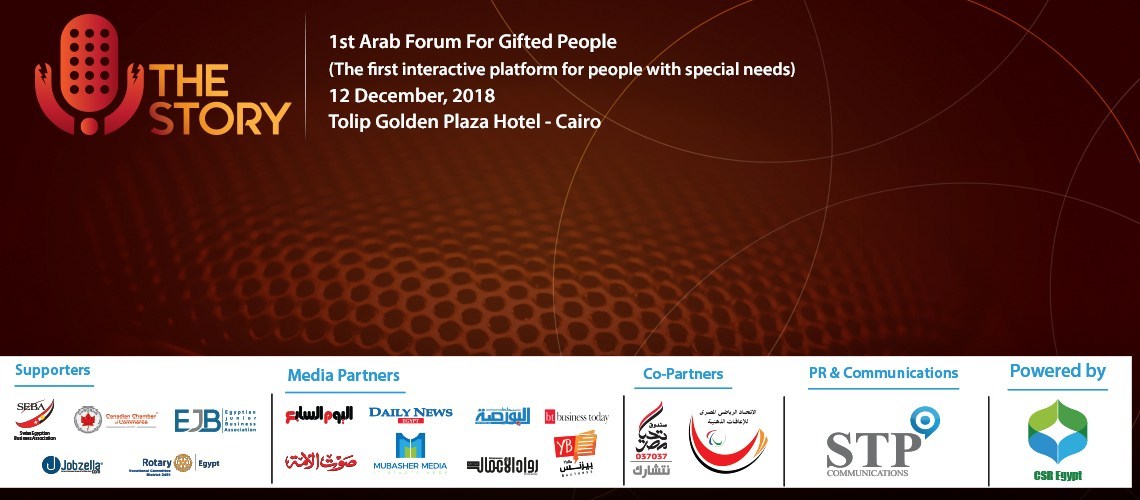 The Story – The 1st Arab Forum For Gifted People
The Canadian Chamber of Commerce in Egypt, has the pleasure to announce for an upcoming event, that will take place on December 12, 2018 at TOLIP Golden Plaza Hotel
"The Story" is the First Arab Forum for the Differently Abled People, entitled "Inspirational stories to bring about actual development and empower differently abled people", will be held on 12 December 2018 in Cairo, as a platform for the differently abled people to share their ideas and success stories in the various social, sports, economic and cultural fields.
"The Story" is the first interactive platform to share and shed light on the successes of the differently abled people in the Arab world, where they can freely express themselves and their abilities to overcome obstacles, share their vision with the whole community and build a brighter future; thus, making them more powerful and inspiring, which in turn will be positively reflected on the whole society through their participation in the development process.
"The Story" is aiming to create a state of interaction between the differently abled people and the community, through a serious dialogue between the government representatives, business community, civil society, experts and those interested in reaching a clear vision, which is drawn based on the actual needs of the gifted people.
For More Information, Please View the PDF