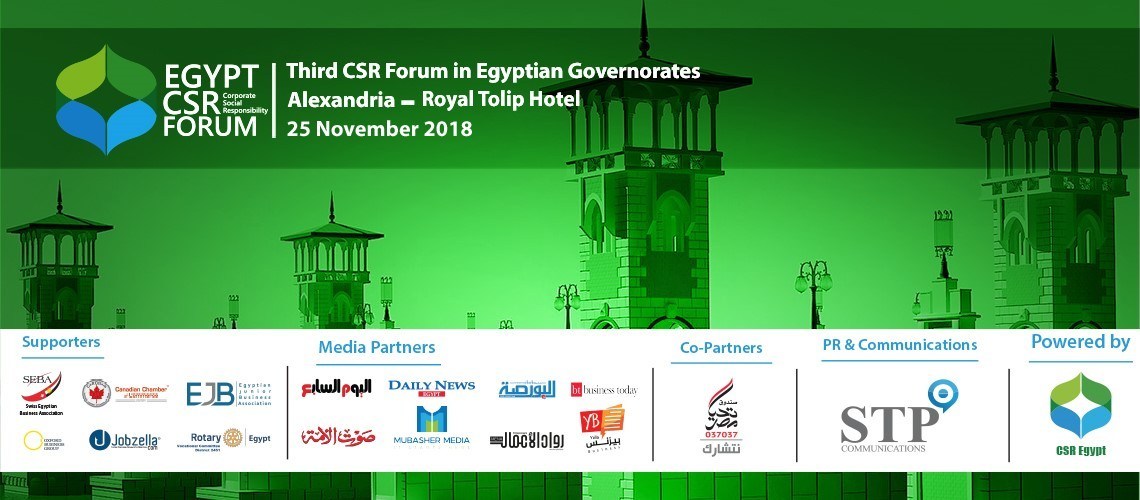 3rd CSR Forum In Egyptian Governorates – Alexandria
The Canadian Chamber of Commerce in Egypt (CanCham), has the pleasure to announce for an upcoming event, that will take place in Alexandria governorate.
Alexandria is hosting the third round of the CSR Forum in Egyptian Governorates, which will be held under distinguished government patronage on 25 November 2018 at the Royal Tolip Hotel.
CSR Egypt is organizing this event to ensure the continuity of the participation and cooperation between the development stakeholders, in addition to developing integrated development plans with a priority to improve the quality of Egyptian citizens' life and revive the economic situation.
The forum will gather all stakeholders to discuss the methods of integration, as well as shedding light on the needs of each party.
The forum will also discuss how to maximize the potential and competitive advantages of each governorate, and the future of local and foreign investment in the region, in addition to highlighting the mechanisms of attracting investments to participate in local development programs in the region, as well as improving the conditions of the community through studying a number of proposals for the development of infrastructure and service sectors.
Furthermore, the forum will shed light on the effective role of NGOs in achieving a balanced development in each governorate, in addition to optimizing its resources and untapped potentials. It will also discuss means of choosing the right success partners and importance of developing key performance indicators.