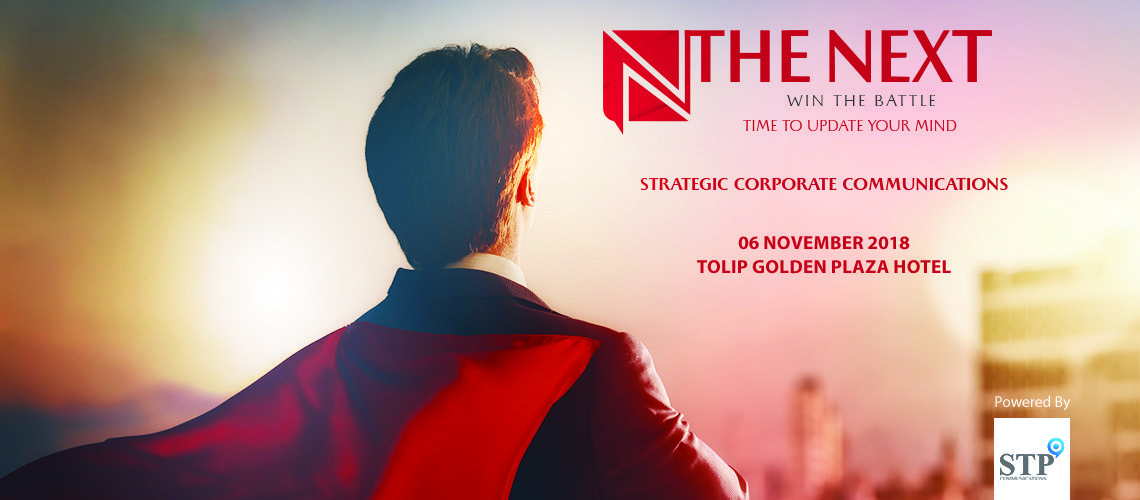 The Next – Win The Battle Conference
The Canadian Chamber of Commerce in Egypt, has the pleasure to announce for an upcoming event, that will take place on November 6, 2018 at TOLIP Golden Plaza Hotel
Explore the best strategic corporate communication practices that will be introduced by a number of experts, and share your knowledge and experience with them to win the modern business wars.
Discover the virtual role of corporate communication in building, managing and sustaining your business and maintaining your brand's reputation positively in today's competitive market.
Corporate communication strategies became a must to go along with rapidly and unpredictable changes of the market rules. Learn how to develop an effective communication plan that align with your business goals.
"Win the Battle" conference will gather the trend setters and communication influencers from various industries, it will also provide wide scale experiences to explain how to strengthen your internal communication to achieve external growth, enhance your marketing communication strategy to expand your brand awareness and attract new customers, as well as satisfying the existed ones.
Join market leaders in our dynamic network, to discuss the latest challenges and solutions, crisis management techniques, reputation building, efficiency of your corporate communications tools, impact of all these factors on your ROI and enjoy the unique storytelling and case studies.
Mark your calendar to engage with our experts and seize the opportunity to stand out from the crowd.
Be ready to win the battle.
For more information, Please View the PDF