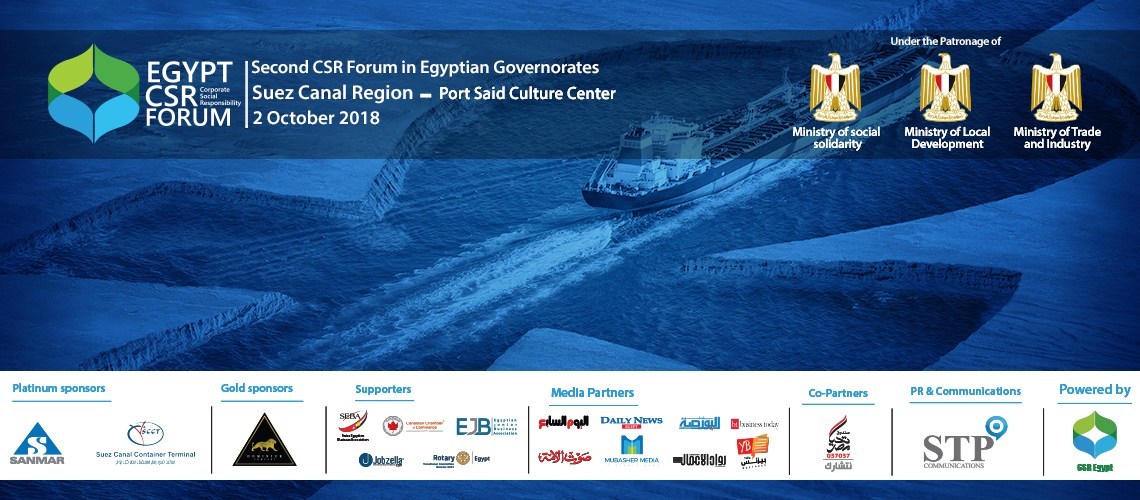 2nd CSR Forum In Governorates
Event Description :
The Canadian Chamber of Commerce in Egypt, has the pleasure to announce for an upcoming event, that will take place in Port Said governorates.
Port Said hosts the second CSR Forum in governorates, which will take place under a distinguished patronage of Ministry of Social Solidarity, Minister of Local Development, and Ministry of Trade and Industry, to create a state of integration between the government, business sector and civil society efforts to achieve a real development in the Egyptian governorates.
The forum highlights the actual needs of the governorates of the Suez Canal Region, including: Port Said, Ismailia and Suez, as well as discussing the government's plans to achieve a sustainable balanced development.
This is in addition to shedding light on the sustainable investment opportunities and discussing the methods of merging the business sector in Egypt Vision 2030. Furthermore, it will address the mechanisms of creating comprehensive economic and social development in the Suez Canal Region and determining the competitive advantages of each of the three governorates.
In addition, the forum will discuss the necessary factors for achieving industrial development.
It also plans to provide a professional training to enhance employment efficiency in the region and how to transform Egypt into a global logistics hub.
For More Information, Please View the PDF