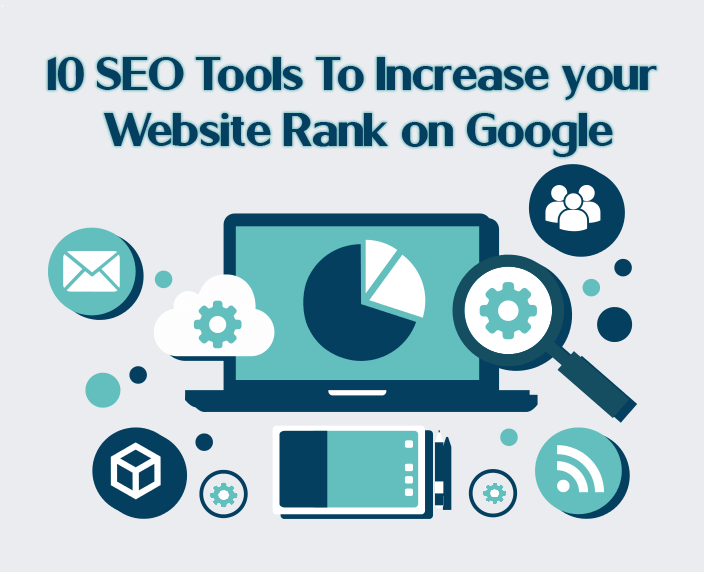 10 SEO Tips That Will Increase Your Google Ranking
­With 90% of internet users only checking the first SERP, it seems quite fitting for digital marketers to focus on improving their website's ranking on Google.
Being one of the main channels of digital marketing, search engine optimization is an important factor for business owners whose revenue is made through their website. SEO is often a confusing topic; however, it can be very effective in driving traffic to a website by making that website rank on the first SERP.
Here are 10 tips that can help you increase your online visibility:
Write content with the reader in mind
Writing for humans rather than Google means not focusing on keywords so much as focusing on creating quality content. Yes, the keywords are important but using them in meaningless sentences (aka keywords stuffing) will only hurt your SEO rather than help it. Write content that people would want to read on the topics that they are searching for. If you give people what they want and a reason to stay on your website, it will help you SEO.
Keywords, keywords, keywords!
Research your keywords extensively and be sure to put yourself in your target audience's shoes. Use long-tail keywords and avoid single terms that are too broad and would be too hard to rank for.
Optimize your images
Give your images name that make sense and describe what is happening in the picture. This is mainly because people will Google "man playing with dog" to find a picture of a man playing with a dog, thus naming the image man-playing-with-dog will make it easier for Google to recognize that the picture is relevant to the search.
Link your own URLs
Addictive blogs are blogs that are impossible to leave. They keep linking their articles in one another, making readers keep on reading. This increases the time each reader spends on the website (dwell time) which helps with the URL's SEO ranking.
Optimize your social media platforms
Social media platforms do appear on Google search simply because they are websites and they contain the keywords. This helps Google recognize that these webpages are relevant to the search. Consequently, add your important keywords to your social media business information and be sure to keep your business name, telephone number and address the same on all your accounts and your website.
Create a Google My Business account
Google My Business accounts are easy to make and allow the addition of multiple branch addresses and contact numbers. Google will then show your business information when your brand is searched for.
Get rid of dead pages
Pages with little or no content, high bounce rates, the least visitors and zero sales are all harmful rather than useless, meaning they will cause your ranking more harm than not. Therefore, digital marketers should remove these pages.
CTA in meta description
Google does not pay much attention to what you have written in your meta description; however, it is what your searchers read to evaluate whether or not your webpage is worth opening and reading. Adding a CTA in the meta description makes it more compelling for searchers to click on your link on the SERP.
Trial and error goes a long way
Keep trying! SEO is a constant cycle which requires hard work and experimentation. Try out different pieces of content, keywords and approaches to improving your SEO. Keep an eye on your page loading times and SEO news sites that will help you know when Google runs one of its algorithms.
Use Google Ads
Yes, SEO is organic and costs nothing; however, it is also a slow process that requires a lot of patience. Google Ads can help you speed things along and display your URL at the top of the first SERP. Google Ads are PPC (pay-per-click), which means you will pay each time one of your Google Ads is clicked on. But this will also help with your SEO because the more people that use your website, the higher up the ranking it goes.